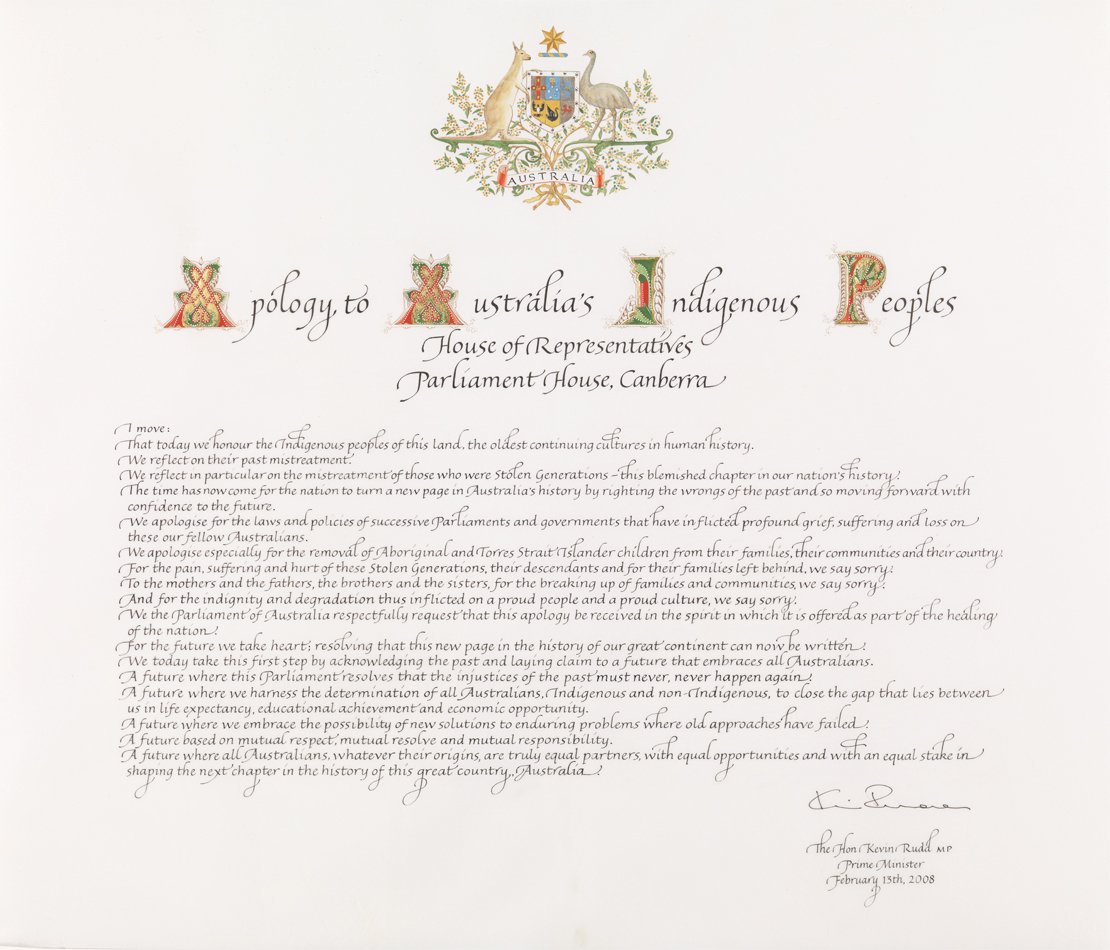 On February 13th, 2008, Aboriginal people across all Australia were deeply moved and in tears: The Prime Minister of Australia, Kevin Rudd, had finally apologised to the Stolen Generations and said 'sorry'.
Read how the media saw the 'Sorry' apology, check out polls and what Aboriginal and non-Indigenous people said about how they received the apology. Link
13 February 2022 marks the anniversary of the National Apology to the Indigenous Peoples
15 years have now passed since the unanimous parliamentary apology to the Indigenous peoples, and especially to the Stolen Generations. It committed Australia to carry on the process of reconciliation through symbolic and practical actions. One of these was to set a range of targets in achieving equality between Indigenous and other Australians. The targets have generally not been reached.
One obvious test of progress lies in reducing the marked discrepancy between the proportion of indigenous children who are forcibly separated from their family and the proportion of the children of other Australians. Children taken from home, after all, composed the stolen generations. These numbers, of course, do not provide conclusive evidence of change. Statistics can be unreliable. Where the life and welfare of a child are threatened in their family, too, it may be in their best interests to be placed with other families. The Apology was for the indiscriminate removal of children on racial grounds independent of the quality of care they received in their own families. It did not extend to removal based on serious risk to children if left in their own homes. (Source)